Getting Started is Easy. Just chat to us below if you need any help check out our FAQ's.
Getting started is easy!.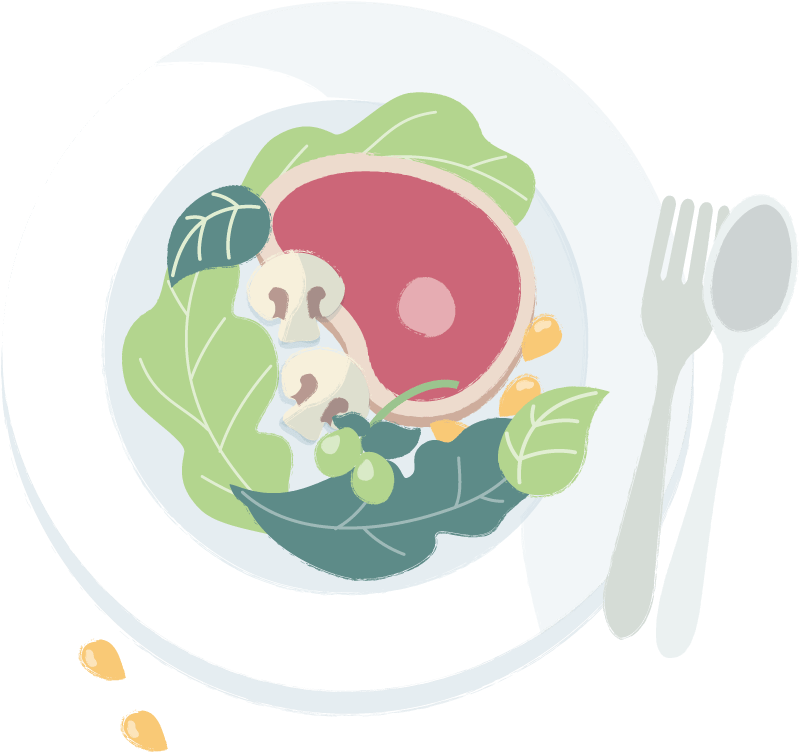 Frequently Asked Questions
Learn How it Works!
Get in touch
If you require advice regarding your eating plan, meal choices order or delivery, please chat to us below contact us at: 
SilentChef on 01502 473311.
Frequently Asked Questions
What is Silentchef?
SilentChef freshly prepares, cooks, packages and delivers nutritionally-balanced diet plans direct to your door. We provide all your food requirements to the highest quality ensuring you receive a balanced diet, which can help you lose weight and feel great, while enjoying great fresh food and retraining your eating habits.
What about food freshness?
We prepare your meals from the freshest ingredients, which are delivered to the Silentchef kitchens fresh every day. Your meals are cooked, and your hamper is packed with everything you need to eat. Just add 300ml milk and as much water as you need each day..
Do you offer a free consultation?
We can consult with you every step of the way, if required, ensuring you end up with the perfect plan all based on your tastes, goals and requirements. Do you offer you options to personalise your eating plan. you will have lifestyle options to choose from – wheat- and gluten-free, dairy-free, vegan and vegetarian. Ticking these options will alter the dishes in your plan your and adjust your menu to include recipes based on your choice. Please note: for allergy sufferers, we cannot guarantee totally free-from for customers who would suffer an allergic reaction to a particular ingredient. Further details on our Food Allergy Disclaimer*
Food Allergy Disclaimer
*Food Allergy Disclaimer
Bodychef Limited makes every attempt to identify ingredients that may cause allergic reactions to those with food allergies. Every effort is made to instruct our food production staff on the severity of food allergies. In addition, you can select to exclude items that we have identified as possible allergen-containing ingredients, however, there is always a risk of contamination. There is also a
possibility that manufacturers of the commercial foods we use could change the formulation at any time, without notice. Customers concerned with food allergies need to be aware of this risk.
Please be aware that our facility prepares foods and uses ingredients in our products that contain nuts or nut oil. If you have any type of food allergy, please refrain from eating our products.
Can I exclude any types of food?
Along with the four main lifestyle choices, dairy-free, wheat- and gluten-free, vegan and vegetarian, you can select different meals from the menu by selecting 'Personalise' on your planned hamper. Further levels of exclusions and personalisation are  available on your panel.
Do I have to be at home to receive the deliveries?
Most of our deliveries are made when customers are not at home, as we do not require a signature. Your hamper is always left in a secure place, normally designated by you when you place your order.
The hampers are sealed and come with ice packs, so the food inside stays chilled.
Do you deliver within the UK?
SilentChef delivers to UK mainland (excluding Scottish Highlands, Islands and Northern Ireland). Once you've chosen your personalised diet plan, you'll be sent confirmation of your order, and notified once your hamper has been dispatched. Deliveries are made on Wednesdays, Fridays and Sundays, before 12.30pm (17:30 on Sunday).
Delivering outside of UK mainland.
Due to the freshness of our diet plans, we unfortunately do not deliver to Northern Ireland, or the following postcodes:
Scottish Highlands – AB36-38, AB55-56, FK17-21, IV1-39, IV52-54, IV63, KW1-14, PA21-40, PH14-26, PH30-41, PH49-50
Scottish Islands – HS1-9, IV40-51, IV55-56, KA27-28, KW15-17, PA19-PA20, PA41-49, PA60-78, PH42- 44, ZE1-3
What do the meals consist of?
We provide an extensive range of meal choices for breakfast, lunch and dinner and fruit snacks. Our
meals are prepared by our chefs in our kitchen with no added food colourings or preservatives. All
our plans are created to be nutritionally balanced and designed around the calorie level selected,
and you don't need to shop for anything except your milk and water. Will I lose weight by eating the Silentchef meals? Silentchef has been helping thousands of people lose weight and feel great by delivering fresh food, calorie-controlled diet plans directly to their doors. If you have a BMI of more than 30 you should seek advice from your GP before starting the plan.
How can I order or cancel and delivery?
If you require advice regarding your order, delivery or account details, please contact 
Silentchef 01502 473311.
How do I place another order?
Your Silentchef diet plan and would like to re-order, simply visit qvcuk.com to
purchase more credits.
When can I expect my welcome email?
Please note that orders taken between Monday and Friday up to 2opm can take up to 24 hours
before you receive the confirmation email.
For orders taken after 2pm on a Friday, your confirmation email will be received by 5pm on the
following Monday.